OBITUARY
David "Flapper" Fledderjohn
Perch Base member David "Flapper" Fledderjohn departed on Final Patrol in the early morning hours of Saturday, January 7th. He was hospitalized at the time. Dave joined Perch Base in 2007, was our Base Membership Chairman in 2008, and was a USSVI Life Member. He was on the Arizona Silent Service Memorial (ASSM) Board as a Fundraising Coordinator up to his Eternal Patrol.
Dave joined the Navy in 1967, served and qualified in 1970 on the USS Benjamin Franklin (SSBN-640,) including becoming a shellback upon crossing the equator, and left the Navy in 1974 as an ETR3(SS). Dave is survived by his partner, Kathleen Schultheis.
A memorial and committal service is scheduled at the National Memorial Cemetery of Arizona (Cave Creek) on Wednesday February 15, 2017 at 10:30 AM.
This will be both a funeral and internment service. "Flapper's" cremains will be deposited in the cemetery's columbarium wall. This will be a full USSVI Eternal Patrol service conducted by our Base Chaplain including a traditional Perch Base "Tolling for the Boats" honors.
SAILOR, REST YOUR OAR! YOUR WATCH HAS ENDED.
Your Brothers of the 'Phin Have the Watch.
Fair Winds and Following Seas, Shipmate.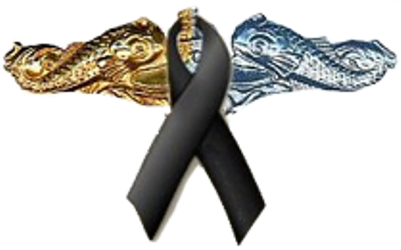 Our Perch Base Chaplain, Mike Olsen, led the services.
Click on any thumbnail for a larger picture.