OBITUARY
Patrick J. Keany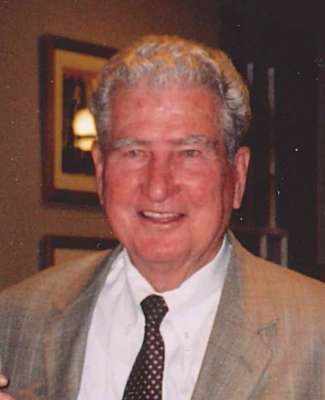 Patrick J. Keany, 88, passed away, April 19, 2015, after a brief illness surrounded by the love of his family. He was born in Phoenix, August 12, 1926 to Pat Keany and Mary Keany (Wood). He attended St. Mary's grammar school and high school.
Proudly, he served his country on a submarine in the Pacific during WWII. Patrick served on the Submarine Tender USS Sperry, AS-12, in 1944 and as a member of the relief crew of the USS Silversides, SS-236, in 1944. From 1944 to 1946, Patrick served on the USS Kingfish, SS-234, during War Patrols 10, 11 and 12. In 1946, after the war, he served on the USS Cod, SS-224 and the USS Ray, SS-271 until he was released as a SC2(SS)
Upon his return, he and Marianne Geare were reacquainted and were married at St. Mary's Basilica in 1949. Throughout their 65 year marriage they were always "a team" and together they raised eight children, built two businesses (one with their four sons), and supported each other with love in the ups and downs of life. at is predeceased by his parents, his brother, Jim, his step-brother Glenn Wood, daughter, Sharon, his son, Pat Jr. and daughter-in-law Kathy. He is survived by his wife, Marianne, his sons Kevin (Carey), Danny, Chris and Ted (Julie) and his daughters Janice O'Rourke (Kevin), Missy Rolander (Dana) and 16 grandchildren.
Although Pat lived for many years in Phoenix, he spent most of his adult working life in the Washington, D.C. area where he helped his sons build a successful produce distribution business, Keany Produce. Pat was a principled businessman, striving always to stay true to his values of honesty, quality and integrity. His example was instrumental in helping everyone at Keany Produce to work not only for the monetary rewards but also to exemplify the Christian values of generosity, kindness and respect.
He was a great story teller and even in his illness, he was able to find the humor and keep everyone laughing. He was a fine golfer and enjoyed many sunny days on the golf course with his sons and his friends. He placed a very high value on education, offering support and encouragement to his grandchildren to ensure they all benefited from the highest levels of education they could achieve. He was a generous giver to many charitable organizations and never denied any request for help. He was a great man and he will be sorely missed.
Visitation will be held from 5:00 -7:00 PM with a Rosary at 7:00 PM, Friday, April 24, 2015 at Whitney & Murphy Funeral Home, 4800 E. Indian School Road, Phoenix, AZ. Funeral Mass will be at 9:00 AM, Saturday, April 25, 2015 at St. Mary's Basilica, 231 N. 3rd Street, Phoenix, AZ. Interment will follow at St. Francis Catholic Cemetery. In lieu of flowers, donations may be made to St. Mary's Basilica, 231 N. 3rd Street, Phoenix, AZ 85004.
SAILOR, REST YOUR OAR! YOUR WATCH HAS ENDED.
Your Brothers of the 'Phin Have the Watch.
Fair Winds and Following Seas, Shipmate.