Six members of Perch Base attended a Memorial Service on March 28, 2015, for Capt Wally Bigler, tolled the bell, and presented an Eternal Patrol certificate to the family.
OBITUARY
Captain William W. "Wally" Bigler, USN, retired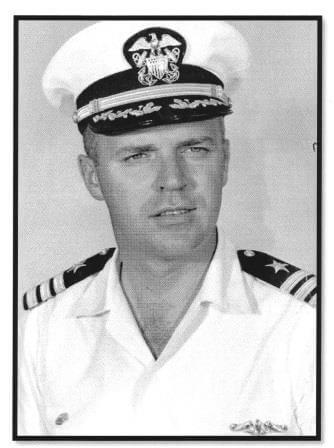 Captain William W. "Wally" Bigler, United States Navy, retired, was born May 20, 1934 in Washington, PA to Annadill and John Bigler. Wally entered the Naval Academy in the summer of 1952, graduating in the Class of 1956. Upon graduation, Wally began his naval career aboard the guided missile destroyer USS John Paul Jones, (DDG‑53.)
After completing submarine training at the New London Submarine Base, Wally served aboard several Pacific Fleet diesel boats which included USS Tang (SS‑563), USS Medregal (SS‑480), and the USS Gudgeon (SS‑567). Wally then went to the Atlantic Fleet and was the Executive Officer of USS Sennet (SS‑408) ported out of Charleston, South Carolina.
Following his tour on the Sennet, Captain Bigler commanded the submarine USS Trutta (SS‑421) operating out of Key West.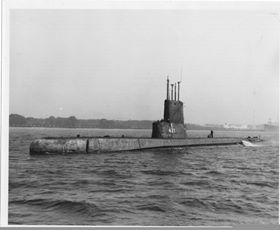 USS Trutta, (SS-421)
Following various staff positions, he became an instructor at the Naval War College and Professor of Naval Science at Purdue University. Wally said he never got used to being called "Professor." Among his other military awards and decorations, Captain Bigler was awarded the Defense Meritorious Service Medal.
Wally married the former Collene K Cody and celebrated 47 years together. Collene was born in Honolulu in the territory of Hawaii and was a Pearl Harbor survivor. She was the consummate Navy wife, ever supportive and filling in for her husband during his many duty-related absences.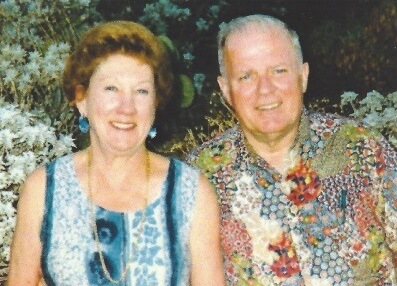 Collene & Wally Bigler
Retiring from the Navy in 1982, Captain Bigler settled in Phoenix, Arizona. Wally worked for Allied Signal and served on the Arizona Foster Care Review Board.
Wally died comfortably at home on 12 March, 2015. He was 80 years old. He was preceded in death by his beloved wife; brother George Bigler (Ines) and sister Mary Ann Clink (Barry). He is survived by son William W "Spike" Jr. (Kathleen) of Lone Tree, CO, daughter Heidi Lynn Bigler of Phoenix, AZ; grandchildren, John, Rachel and Claire Bigler and many nephews, nieces and cousins whom he loved.
A Memorial service was held Saturday March 28, 2015, at Christ Church of the Ascension. Captain Bigler and his bride will be laid to rest in Arlington National Cemetery in the summer with full military honors.
SAILOR, REST YOUR OAR! YOUR WATCH HAS ENDED.
Your Brothers of the 'Phin Have the Watch.
Fair Winds and Following Seas, Shipmate.