Perch Base conducted an Eternal Patrol ceremony on February 26, 2013, for Shipmate Joe Varese "Wanderer's" interment.
OBITUARY
Varese, Joseph "Wanderer"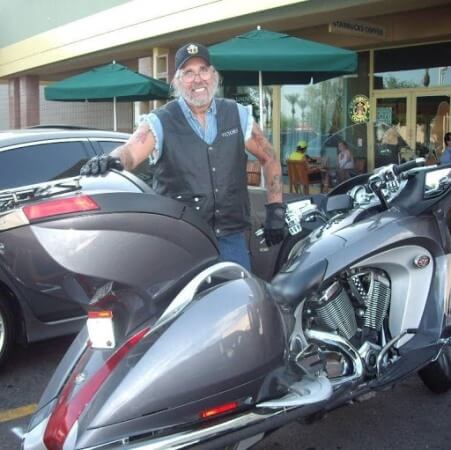 Joe Varese, 70, of El Mirage, AZ passed away on February 21, 2013 after a valiant battle with cancer. He is preceded in death by his wife Anne Varese and his parents Sam and Mary Varese from Madison, WI.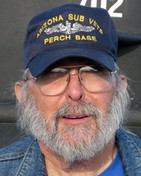 Joe "Wanderer" served in the Navy for over 20 years, retired as a Chief ICC(SS) and was a member of the local SubVets Chapter. Joe rode 8 different submarines, new construction on 2, and sunk the Carbonero (SS-337) while on the Pogy (SSN-647).
He was an avid motorcycle rider and a member of the Silent Service MC. He is survived by his children Angie Grams, Dawn Snure, William Varese; 6 grandchildren and 2 great-grandchildren.
Visitation was at the Advantage Golden Door Chapel, 11211 W Michigan Ave, Youngtown, AZ on Monday 2/25/13 from 5pm-7pm. Burial was at the National Cemetery (Phoenix) on Tuesday 2/26/13 at 2pm.
SAILOR, REST YOUR OAR! YOUR WATCH HAS ENDED.
Your Brothers of the 'Phin Have the Watch.
Fair Winds and Following Seas, Shipmate.