Perch Base conducted an Eternal Patrol ceremony on February 20, 2013, for Shipmate Adrian Stuke's funeral.
OBITUARY
Stuke, Adrian (Rocko) M.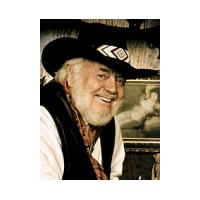 Adrian Stuke, 71, of Mesa, Arizona was called home peacefully on February 15, 2013 after a battle with cancer. Adrian was born September 30, 1941 to Adrian Sr. and Frances Stuke in Quincy, IL where he grew up and graduated from Quincy Notre Dame High School.
Adrian joined the Navy and was very proud to be submariner. He served and qualified on the USS Requin (SS/SSR/AGSS-481) from 1960-62. He is renowned as a repeated character in Dex Armstrong's After Battery Rat sea stories.
After his military career, Adrian moved to Mesa, Arizona where he began his second career at Motorola. There he met the love of his life, Janie Denning. Adrian was a member of the US Submarine Veterans where he served as Vice Commander. He is survived by his loving wife Janie, son Troy (Beth) of Arizona, sister's Sharon (Bob) Schonhoff and Patty (Bob) Kelley both of Quincy, IL, grandchildren, 1 great-grandchild, many nieces, nephews, extended family and friends.
There was a viewing at Bunker's Garden Chapel, 33 N. Centennial Way in Mesa, Tuesday, February 19, 2013 from 6-8pm. Graveside service were held at National Veteran's Cemetery, 23029 N. Cave Creek Road, Phoenix on Wednesday morning.
SAILOR, REST YOUR OAR! YOUR WATCH HAS ENDED.
Your Brothers of the 'Phin Have the Watch.
Fair Winds and Following Seas, Shipmate.